Emergency heart disease, such as cardiac arrest, can occur anytime, anywhere and, to anyone.

Mediana A15 and Mediana A16 all have 5 years of warranty.

Mediana A15 has a simple interface with one pre-loaded language.
The Mediana A16 has three pre-loaded languages.
We have a full range of accessories from storage to shears.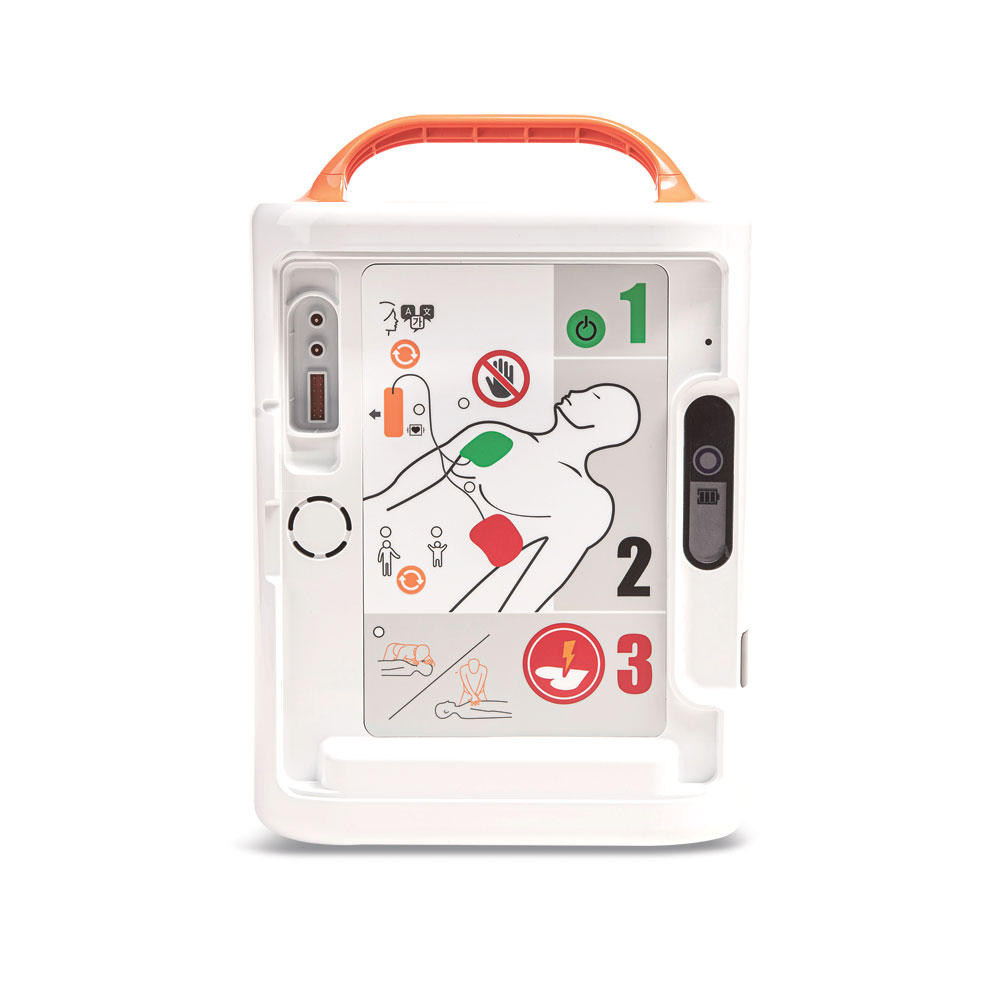 Super-fast shock delivery time…
• Pace-pulse detection and rejection function.
• Fast shock delivery.
• Multilingual.
• Fully or semi-automatic option.
• Voice recording.
Adult/Child setting at the flick of a switch…
• Instant switch from Adult to Paediatric.
• Suitable for schools, clubs and groups.
• Automatic switch on when lid opened.
• Pads attached, ready for use.
• Pads fit both Adults and Paediatrics.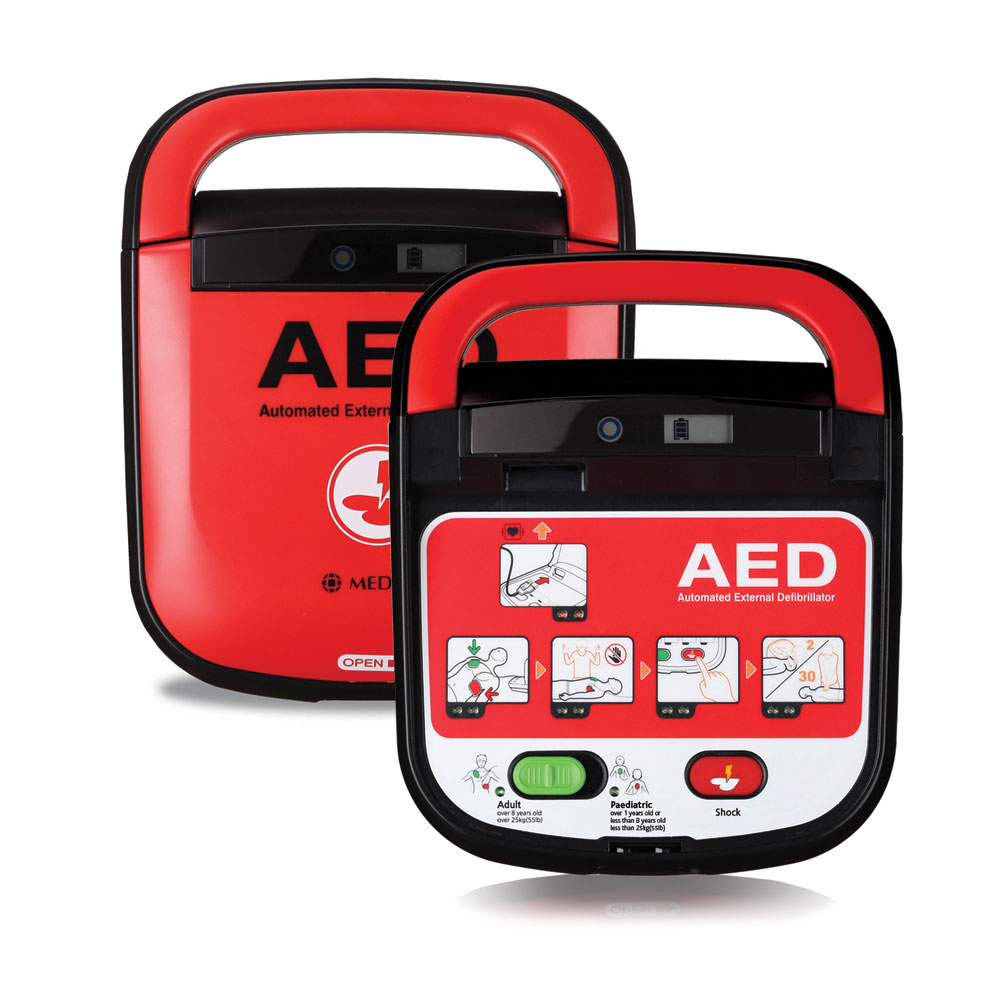 E-learning! Free, How to use a defibrillator.